We Were Voted One of America's Coolest Stores – Class of 2017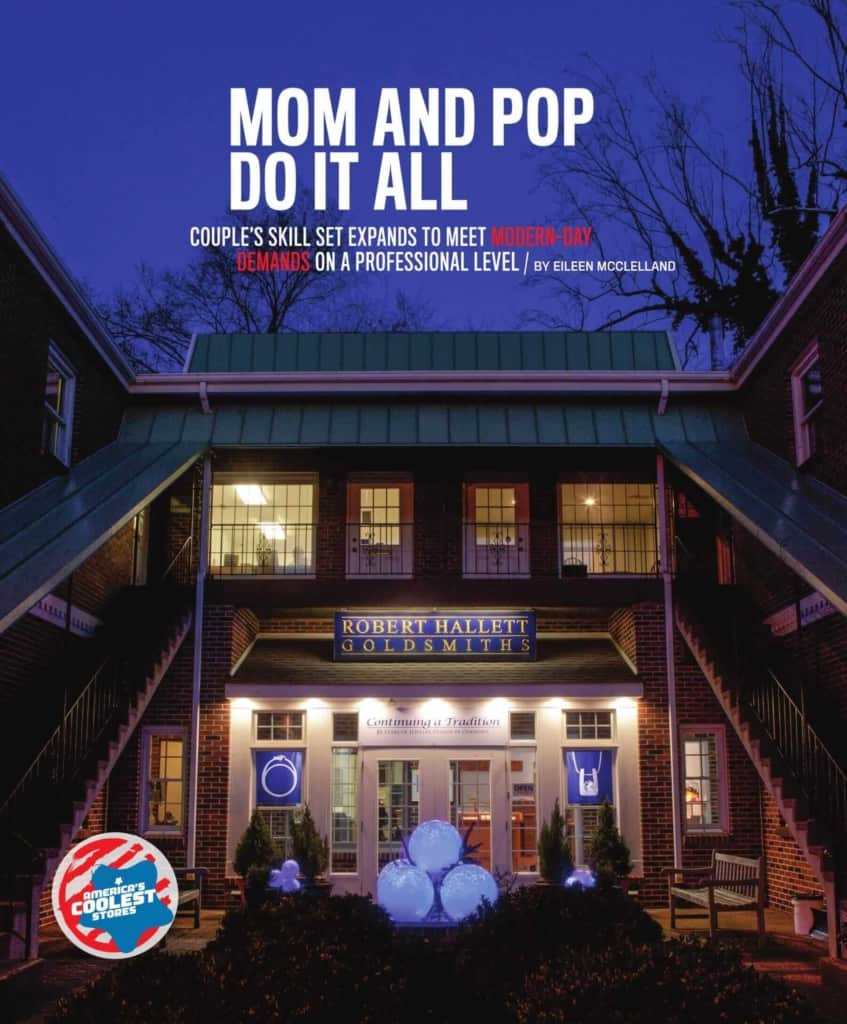 Why the Judges Loved Us
We are so pleased to be given this recognition.
We work very hard to stay true to our aesthetic and be big, small, and cool all at once.
It is thrilling to see how INSTORE Magazine captured and communicated what we have been building for over 40 years.
Custom Jewelry = Happiness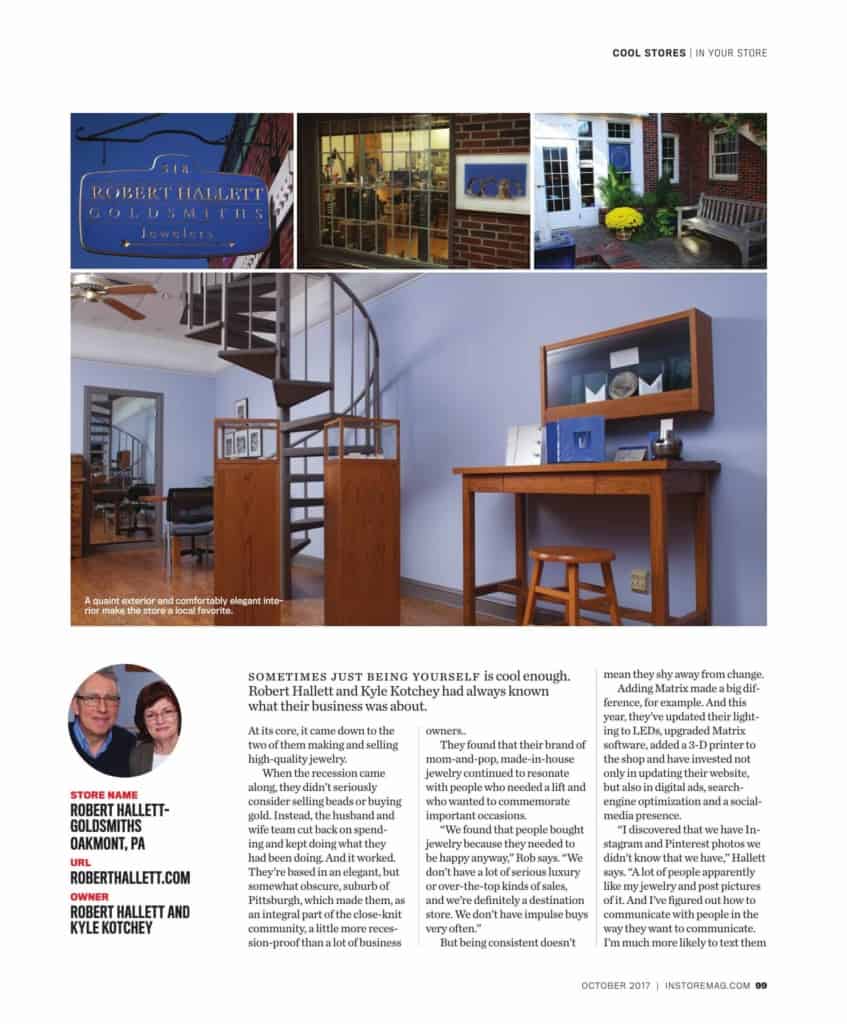 Sometimes just being yourself is cool enough.
Our story started with a first date to the prom and we have been together ever since.
We know love.
And we make engagement rings and wedding bands that last a lifetime.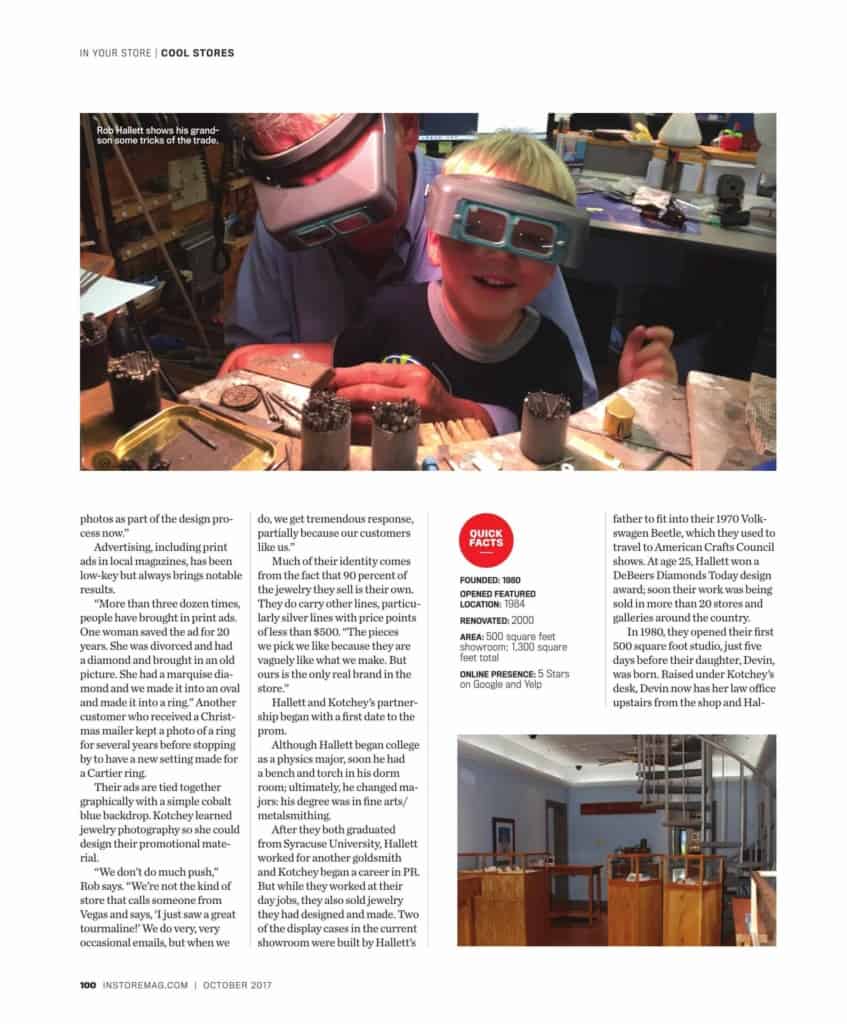 A tradition of making beautiful jewelry.
At 25, we won a DeBeers Diamonds Today Award.
Soon our work was in more than 20 jewelry stores and design galleries around the country.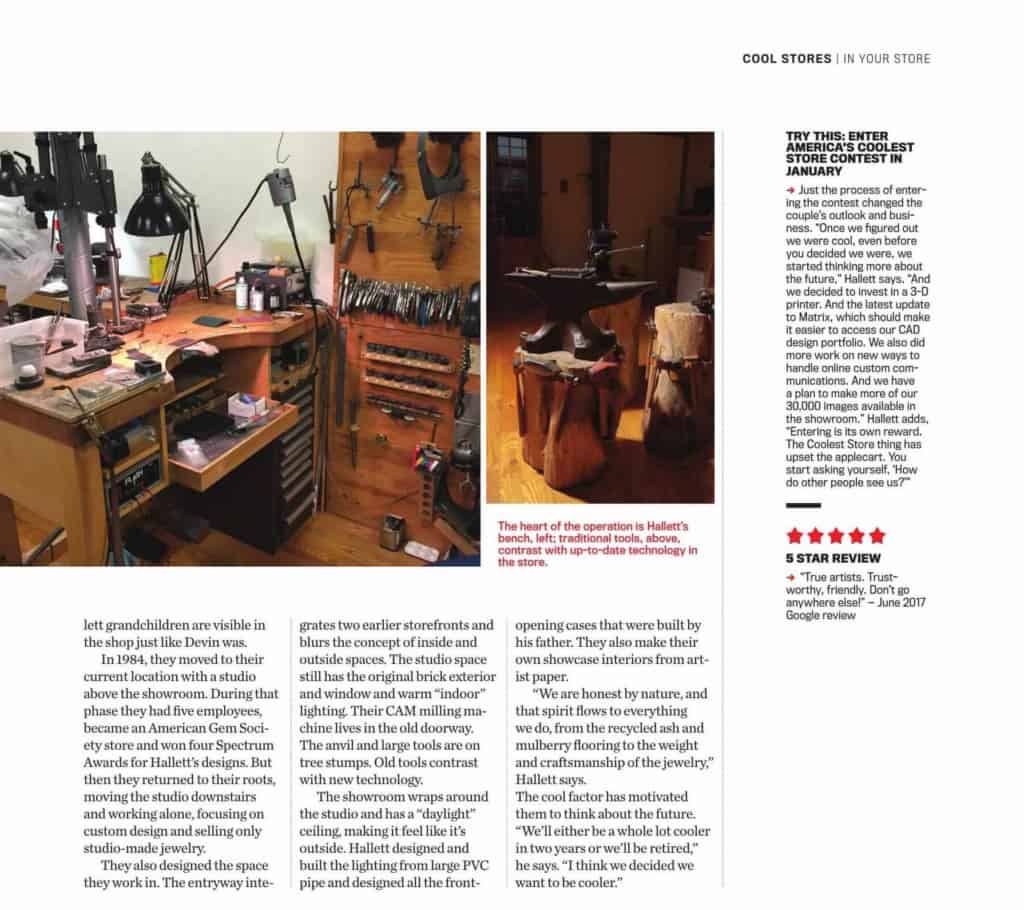 Classic design interpreted in new ways
Traditional tools and new technology.
Anvils and hammers – computer renderings and 3-D Printing.