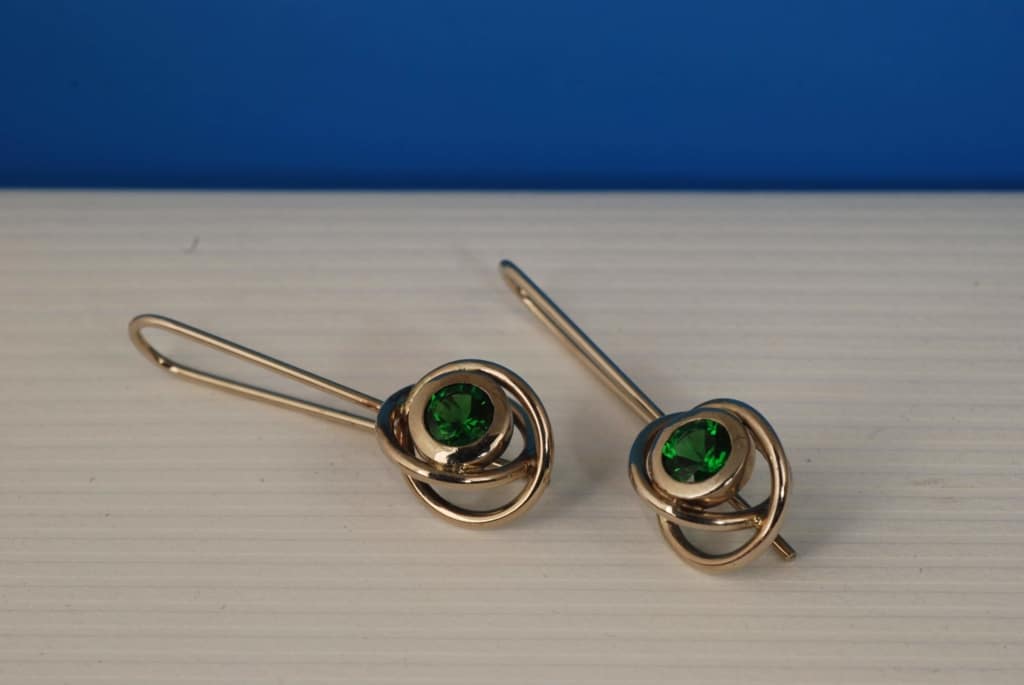 More HALLETT is never a bad thing.
People come to us looking for something different and love the way our studio lets them participate in the creative process. We have made earrings, pins, cufflinks, neckpieces, interesting chains, and belt buckles.
We have made jewelry that tells a story based on egg rolls, race car parts, boats, vacation houses, cameras and horses. Also awards, sculpture, chalices, letter openers, spoons, and paperweights. We made a sterling cake server and a gold pen for the same customer.